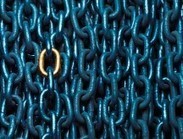 Once considered a nerdy repository for digital résumés, the service is becoming an indispensable social-networking tool….
In the past year LinkedIn has emerged as one of the most powerful business tools on the planet. Long considered a repository for digital résumés, the network now reports 225 million members who have set up profiles and uploaded their education and job histories. These days they're doing far more than prospecting for new gigs.
LinkedIn users are building professional portfolios that showcase their best work, from publications to videos to PowerPoint presentations. They are relying on a growing array of LinkedIn apps, like CardMunch, which lets users scan business cards to upload contact information. They're recommending one another for particular business attributes. And increasingly they're logging on to read LinkedIn Today, which aggregates news from myriad sources, including LinkedIn Influencers like Krawcheck, Jack Welch, and Martha Stewart.
Thanks to new features like those, the number of users who log on at least once a month on desktops alone (excluding mobile, that is) has climbed to 141 million worldwide, according to ComScore, a 37% jump over last year. Among recruiters, LinkedIn has become the standard — 88 of the Fortune 100 have licensed the software to help find and track potential job candidates. But as new social technologies force businesses to shift from broadcast communications to two-way dialogues, LinkedIn's utility is moving beyond HR departments….
See on money.cnn.com